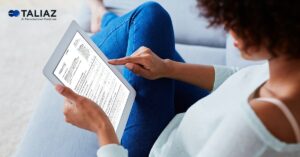 Dec 2020 //
The Certification Will Provide European Health Care and Telehealth Providers, Psychiatrists and GPs with Instant Digital Prescribing Recommendations to Quickly Personalize Mental Health Treatment and Management, Starting in the Field of Depression.
Due to the high burden on health systems, there is an increasing demand for psychiatrists, but increasing waiting times for care as well. This means the majority of work falls to non-specialist Primary Care Physicians (PCPs). At present, 80% of antidepressants are prescribed by a primary care physician, who has limited tools for successful treatment selection and limited time for patients. Patients often go through a long and painful trial and error process as a result.
PREDICTIX Digital harnesses AI to empower every doctor, whether a specialist psychiatrist or GP with instant prescribing recommendations during a patient's face-to-face or virtual visit, in as fast as 5 minutes. While improving doctor's efficiency and quality of care, PREDICTIX Digital can also be easily deployed and scaled up as part of any telehealth solution to widen reach and lower costs of mental health care throughout Europe.
"Receiving CE certification for PREDICTIX Digital is an important milestone for Taliaz, and a major step forward in our continued expansion of our pioneering PREDICTIX technology into Europe and other new markets," said Dekel Taliaz, CEO and co-founder of Taliaz.