The next generation in genetic testing
Enhance prescribing decisions with AI and unparalleled
genetic and clinical insight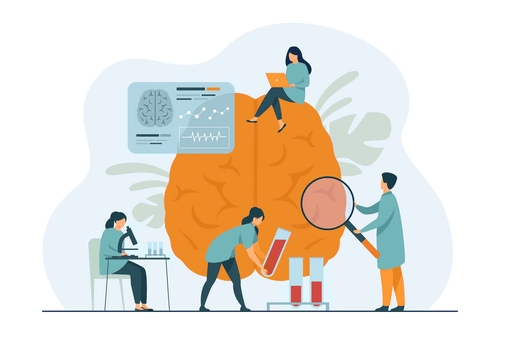 Improve prescribing success with
scientific AI-driven tools
PREDICTIX Genetics is a mental health clinical decision support tool that harnesses Artificial Intelligence (AI) with genetic testing and clinical insight to provide unparalleled prescribing success.
Complete genetic-clinical picture of potential treatment outcomes
Predicts associated side effects
Provides dosage optimization
Gives metabolism status of the patient
Constantly improving prescribing accuracy (AI-based)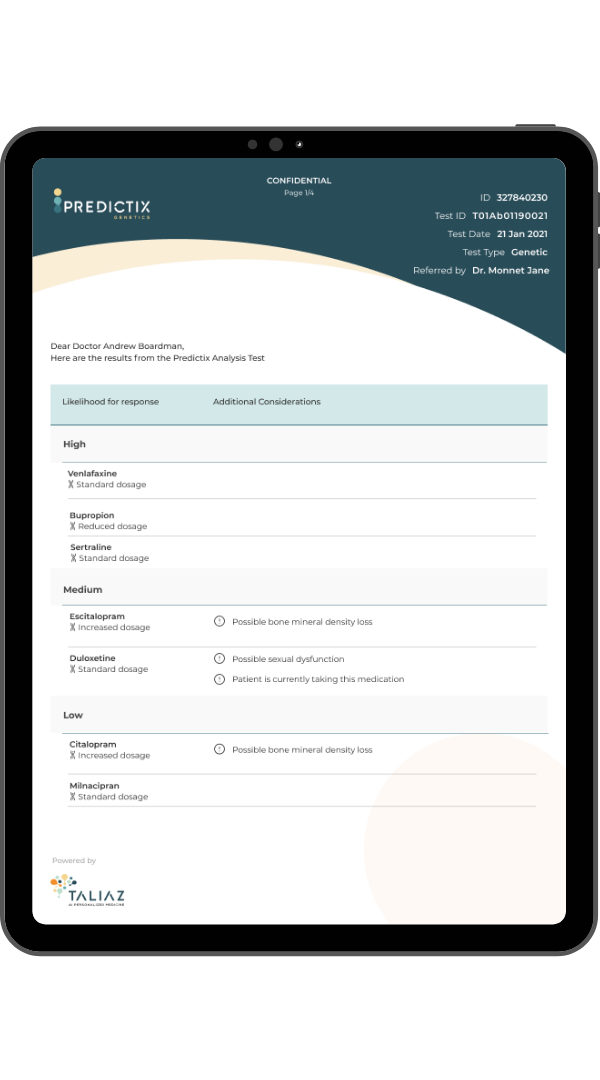 Harness AI in mental health prescribing
Harnessing the latest in science and technology, PREDICTIX Genetics uses AI in combination with genetic testing and up-to-date clinical practice guidelines to analyze patients genetic, metabolic, clinical and demographic data (and their complex interactions). These are considered important factors in determining whether your patient will respond to medications.  
The online tool yields a personalized patient report for psychiatrists and GPs that ranks psychiatric drugs by predicted likelihood of patient's response. The report provides unique insight into how patients may metabolize and respond to certain treatments and predicts associated side effects and recommended dosages for each treatment.

Digital Questionnaire
Complete a quick, online clinical questionnaire with patients

Genetic test
Collect patient's DNA sample with a simple cheek swab and send to lab

PREDICTIX Personalized Report
Discuss results during a digital or in-person visit with your patient

Precision Medication Prescribing
Prescribe the tailored treatment and dosage for your patient
FDA & CE approved antidepressants with PREDICTIX Genetics guidance
Hear from leading psychiatrists
"…PREDICTIX is the frontier of personalized medicine in psychiatry by delivering to psychiatrists and GPs state-of-the-art information…"
2 Prof. Yehezkel Kaufmann St. Tel Aviv-Yafo, Israel
Let's help patients recover sooner with PREDICTIX