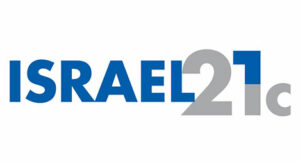 Feb 2021 // Read Abigail Klein Leichman's feature article "Feeling burnt out? These 7 mental-health techs can help" which presents PREDICTIX as one of the seven Israeli mental-health technological solutions.
2020 was the most stressful year in many people's lives resulting from anxiety, depression, burnout and loneliness, according to an international study from Oracle and Workplace Intelligence.
The study revealed that 78% of the global workforce aged 22 to 74 feels higher levels of daily stress and anxiety than ever before.
85% reported their mental state is harming their sleep, physical health, happiness at home, and relationships with friends and family.
ISRAEL21c,  an American online magazine focused on technological and scientific advances made by researchers in Israel, explains how Taliaz's mental health solution may help solve these problems.
Worldwide, clinical depression is the leading cause of disability. Half of the people treated for depression go through trial and error before finding a medication that provides complete relief.
Israeli mental health startup Taliaz recently received CE (European Union) approval for PREDICTIX Digital, an artificial intelligence (AI) tool providing instant digital prescribing recommendations during a patient's face-to-face or virtual visit.
PREDICTIX Digital analyses each patient's clinical and demographic data, then translates these thousands of data combinations into a recommendation report that ranks antidepressants by their predicted efficacy and anticipated side effects.