Integrating AI Prescribing Tools into your Psychiatry Practice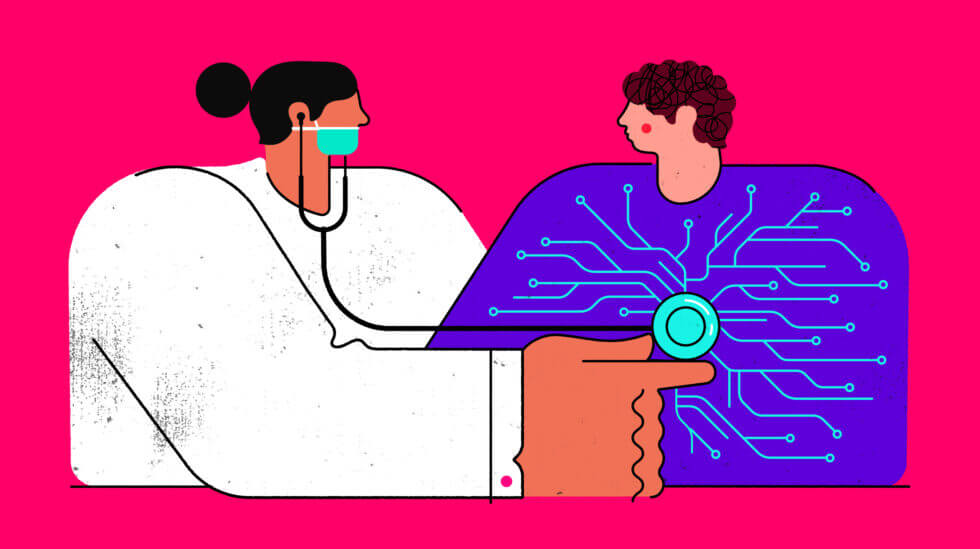 Summary
The Treatment of Psychiatry is Going Digital
The COVID-19 pandemic has had a major impact on the healthcare sector. In the telemedicine field, patients seek out new ways to consult with their healthcare providers remotely while avoiding the risk of infection when seeking urgent care.
In this white paper, we describe how personalized medicine can enhance telemedicine services, introducing a real-world case study using PREDICTIX Genetics in the U.K. and sharing how digital precision prescribing will determine mental healthcare going forward.  
Introduction
A growing uptake of telemedicine within the psychiatric field has been accelerated by COVID-19. In fact, in July 2020, U.S. psychiatrists accounted for 61.2% of their visits via telehealth, compared with primary care physicians and specialists (e.g. neurologists and gastroenterologists, etc.) who were providing just over 20% of their care via telehealth (Berkowitz L, et al, 2020).
This trend is especially high in urban areas compared to rural ones, contrary to expectations. For the most recent weeks of data, telehealth adoption rates were 28% higher in urban than rural geographies (The Chartis Group Report, Aug 2020).
With the global COVID-19 pandemic accelerating, the provision of psychiatric services must now adjust to a new normal. Telemedicine is the new normal. The benefits of telemedicine extend beyond better serving existing patients and helping them, it also makes care more accessible to new patients. In this white paper, learn how PREDICTIX can help save time, lower costs and improve care to take psychiatry telemedicine to a new level.