​Israeli Innovation featured at BIO San Diego 2017
June 2017 //
​
​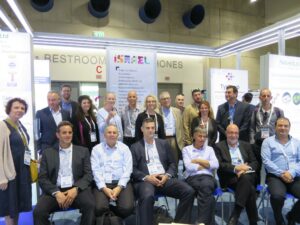 As part of the Israeli delegation to the BIO Show in San Diego, the world's largest biotech event, Taliaz displayed innovations in the fields of: personalized medicine for psychiatric disorders, data driven clinical models, advanced bio-information, and computerized decision support tools.
The company representatives, including CEO, Dekel Taliaz met with numerous eco-system partners such as genetic laboratories, patient advocacy groups, clinicians and world wide strategic partners and made significant inroads to the US market.
​
Prior to the Show Dekel Taliaz was interviewed by the Israeli Innovation Authority sharing the company's value proposition and vision in Hebrew.
Today, when a family doctor diagnoses a patient as having depression, he or she prescribes treatment. Nevertheless, how does the doctor know that the treatment prescribed is the best one for the patient?
Taliaz is developing a groundbreaking AI-driven algorithm, PREDICTIX, that can analyze the genetic and demographic data of each of us, providing family doctors with personalized treatment recommendation report.
Predicted likelihood of a patient's response is used to rank psychiatric drugs. By predicting side effects and dosage recommendations, the report offers unique insight into how patients may metabolize and respond to certain treatments.
In the coming years, the Israeli healthcare system will implement this software.
Here is the story of Dekel Taliaz, the CEO of Taliaz, who was selected to represent Israel at the Bio San Diego Conference – the most prestigious conference in the world in the field of biotech.