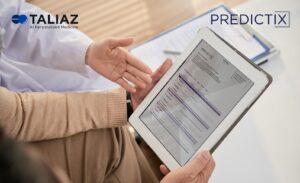 Feb 2021 // Taliaz Announces Successful End of Enrollment to its PREDICTIX Mental Health Study with Leading French Hospital, APHP.
Taliaz, a startup combining science and artificial intelligence (AI) to revolutionize mental health treatment and management, announced today the successful end of patient enrollment in the PREDICTIX mental health study at APHP, a leading hospital in France. Assistance Publique – Hôpitaux de Paris (APHP).
APHP is the largest university teaching hospital in Europe, treating more than 7 million patients a year through its network of 3000 physicians.
The pilot with APHP adopts Taliaz's pioneering PREDICTIX Genetics tool to help psychiatrists overcome today's challenges in treating multifaceted mental health conditions and improving antidepressant prescribing success.
"We are very pleased at the successful enrollment to the pilot. We have seen a dramatic increase in depression and anxiety within the french population since the start of the COVID-19 pandemic, with more than 30% of the population affected last month. The PREDICTIX Genetics pilot provides our patients with a highly accurate and rapid treatment plan to help improve quality of care while reducing treatment costs and saving medical resources", said Prof. Bruno Millet, Director of the Psychiatric Department at Hospital de la Pitie-Salpetriere leading the PREDICTIX Genetics' pilot.