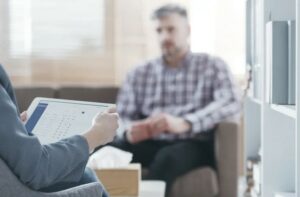 Oct 2020 // Peruse Hillel Fuld's feature article "Minimizing the mental health mystery" sharing our story and approach using artificial intelligence to improve mental health treatment.
Taliaz is delighted to be featured in Hillel's Tech Corner.  In this article, Hillel, an American Israeli technology blogger, vlogger, business advisor, and international speaker, talks about how mental health conditions are treated,  and is ripe for disruption.
People who suffer from depression, for example, something that is much more common than you might imagine, would be prescribed antidepressants to treat the depression, but how they would react to that prescription is a big unknown.
From that moment on, everything is a trial and error process. In addition to this, the trial period in which the doctor and patient wait to see if the medication works can last for weeks or even months.
Since 2015, an Israeli start-up called Taliaz is overcoming this challenge. Neuroscientist Dr. Dekel Taliaz, together with his brother Oren, founded the company and gave it the siblings' family name, Taliaz. Its mission is to empower doctors and patients with artificial intelligence to improve the assessment, management and prescribing success in mental health disorders. In other words, to support doctors to prescribe the right medication the first time and help minimize or remove today's painful trial and error period.