​
March 2018 //
​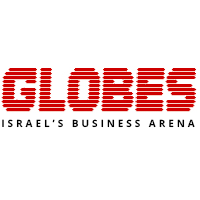 "Taliaz has developed a technology to personalize antidepressants". Read our feature article in the leading Israeli business newspaper, Globes (in Hebrew).
In a tender from the  Ministry of Health, Taliaz will develop an algorithm to adapt medications to patients' health characteristics, and specifically their genetics, to treat depression. With the success of the tender, the technology will be integrated into the Ministry of Health's mental health system with an initial investment of NIS 2.4 million and an additional investment of NIS 30 million if it is successful.
The company was co-founded by Dr. Dekel Teliaz. The company's AI-driven clinical decision support tool, PREDICTIX (formerly called Algosight) was recently approved by the European Union and subsequently by the Israeli Ministry of Health. According to the company, the algorithm was developed based on a large study called STAR*D, which examined the link between antidepressant efficacy and genetic traits. After the algorithm was developed, it correctly matched drugs to 8 out of 10 patients.
Prof. Varda Shalev, Head of MaccabiTech and Director of development and research at Maccabi Health Services, which is in strategic collaboration with Taliaz, explained that "the family doctor sits in front of a depressed patient and debates choosing the most appropriate drug from a variety of drugs, and the number of alternatives increases over the years." She says a decision support system is needed that will support the doctor choose the most appropriate drug while maximizing the impact on the disease, with as few side effects as possible. "Taliaz has taken up the gauntlet and is recommending a cure both by analyzing the patient's data in the medical record and by analyzing the patient's genetic background," says Prof. Shalev.  "This is a challenge that has not been explored so far and that is why we see this partnership as groundbreaking and of paramount medical significance."
It is estimated that the antidepressant market is worth $ 15 billion annually. Nevertheless, fewer than half of patients respond to the first drug treatment prescribed by their doctor. During his postdoctoral fellowship at a children's hospital in Toronto, Canada, Dr. Dekel Taliaz developed PREDICTIX for depression.
The Company received approval from the American Institute of Mental Health (NIMH) to test its technology on data from the world's largest database in the field of STAR*D depression. The company claims that it is the only commercial technology on the market today that is valid against the world's largest depression databases.
In addition to the partnership with the Ministry of Health, the company also partners with the private clinic of psychiatrist Dr. Ilan Tal and with the company "Second opinion", which operates telemedicine services in the UK.
The company has other products currently in development, including a product for adjusting medications for attention deficit disorders.